Locksmithing is an in-demand, recession-proof, and highly rewarding trade. With possible earnings exceeding £70k per annum. If you are thinking of starting your own business, there has never been a better time to consider a vocation in the locksmith trade!
LockRite makes entry into the locksmith trade easy, with comprehensive locksmith training, managed websites and marketing, dedicated call centre, commercial clients, and industry partners including Yale.
Partner with LockRite for a market-leading business start-up and ongoing support to help you build a lasting and successful business you will be passionate about.
Locksmithing is an in-demand, recession-proof, and highly rewarding trade. With possible earnings exceeding £70K per annum, there has never been a better time to consider a vocation in the locksmith trade! LockRite makes entry into the trade easy.

Why Choose the LockRite Locksmith Franchise?
LockRite is the largest uniformed Locksmith company in the UK, specialising in both commercial and domestic locksmith services. A partnership with LockRite gives you a market leading business start-up.
With our comprehensive training courses, fully managed websites and internet advertising campaigns, dedicated call centre, commercial clients and industry partners, LockRite supports you and provides everything you need to launch a professional, successful and rewarding locksmith business of your own. We give you the training and support to become a highly skilled locksmith, able to confidently complete both commercial and domestic locksmith work.

The Package: What's Included in the Franchise?
A comprehensive training programme prepares you to deliver a highly skilled locksmith service.
The licence to use the LockRite brand, logo, telephone numbers and proven marketing systems.
A protected territory, supported with a well-structured and comprehensive internet marketing campaign and a dedicated national call centre, to handle all your incoming work professionally.
Training in sales & marketing, administration, and accounts.
A complete, tried and tested launch program.
Personal stationery, uniforms, operating manuals, job sheets, downloadable resources and trade/supplier accounts.
A fully fitted and sign written van (on competitive finance) with satellite navigation & mains invertor.
A comprehensive tool and equipment package, including quality power tools & specialised locksmith equipment.
Key cutting machine & key boards with blanks.
Comprehensive stockholding to enable you to commence trading with confidence.
The Training: What Does the Training Involve?
Your comprehensive training takes place at our purpose-built training facility based at our Head Office in Exeter. You will complete a minimum of 4 weeks of theory and practical training covering all the fascinating aspects of locksmithing. Our trainer will assess you at each stage, to ensure that you are confident before moving onto the next module.

After successfully completing the training, you will also be offered the opportunity to spend a few days with a qualified locksmith for some hands-on training with real customers.
As a LockRite locksmith, you will be qualified to open, pick, drill, replace and repair all manner of locks. You will also be trained in all the "tricks of the trade", including bypassing mechanisms, broken key extraction, how to cut replacement and duplicate keys, install digital locking systems, and repair & replace uPVC locks.
You will receive additional training from Yale to work with the following products:
Yale Smart Locks
Yale Alarms
Yale CCTV
Your Territory to Build and Develop Your Customer Base
Once you have been accepted as a LockRite Locksmith, you will be allocated your own protected territory, where you will be able to develop a strong customer base. We also allocate you a much larger "call-out" territory which is not exclusive, but will provide you with additional work if you're prepared to travel.
Advertising and Work: Where Does My Work Come From?
From your first day of trading, you will have a number of bespoke websites, optimised to get the best possible response and generate leads.
Our in-house web team consistently monitor the performance of your 'pay-per click' campaigns to make improvements and to help ensure them yield maximum profit. Not only do they manage your Google Ads campaigns, but they also work relentlessly to improve natural search engine rankings to get you free work from the internet.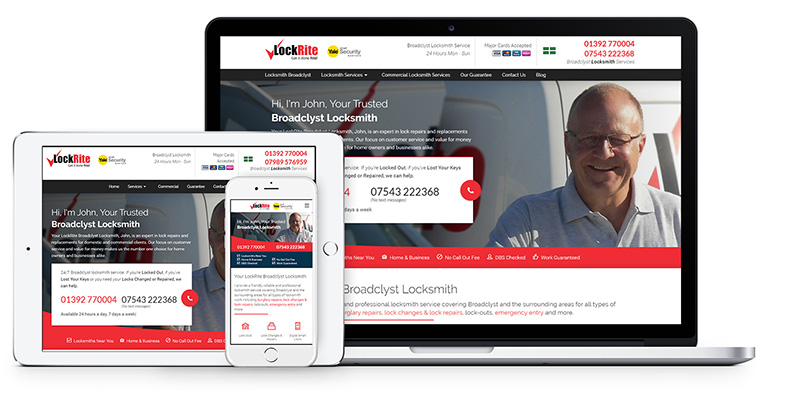 Calls to your web numbers are analysed, so we can report how many enquiries your websites have generated.
There's little doubt that if you put effort into marketing yourself you will be more successful, to help you do this, we give you a structured marketing plan to follow and offer an extensive range of effective marketing material.
Adverts for local press and parish magazines can be tailor made upon request.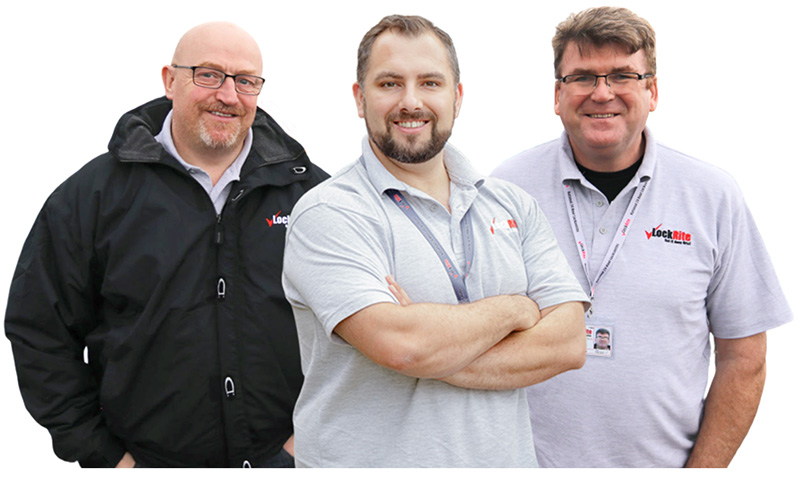 National Accounts
We are constantly acquiring and working with large national companies, who have a need for our services and have built up a significant portfolio of well-known clients.
These national accounts provide us with a significant amount of work, which is growing year on year. This valuable work is distributed throughout our network of franchisees, helping you to become more successful.
The Lockrite Van: Your Mobile Workshop and Billboard Advertisement
Your van is fully fitted out, sign written, and equipped with a mains power inverter; it's your mobile workshop and billboard advertisement. Packed with all your quality tools and stock, mobile key cutting facilities and sporting the LockRite locksmith branded work wear - you are ready for business.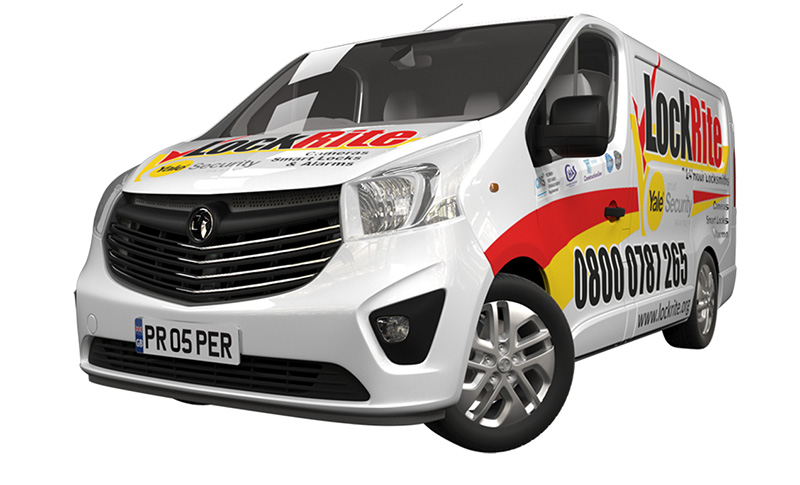 At LockRite, we know how important the right image is to the success of your business, and you can rest assured that our branding is a sign of quality throughout our industry.
Although image is important, we do not insist that you have a brand-new van; in fact, we have several options available, depending on your preference, to help keep business overheads to a minimum.
Testimonials
Below is a selection of testimonials from people that operate the LockRite Franchise or have used the LockRite business services in the past.
I have thoroughly enjoyed working for the Rite Group as a locksmith and can wholeheartedly attest to the fact that the business has provided not only a fantastic career but also an excellent return on my investment.
It was clearly apparent when joining that Lockrite was a forward-thinking company with the right ingredients to support a successful business.
I recently completed my first years of trading as a lockRite locksmith franchisee, and I can honestly say it has been a resounding success.
Following the completion of 22 years' service in the Army I wanted to try something completely different, challenging and hopefully rewarding. Having looked at various options I definitely found the 'rite' franchise with LockRite and I was genuinely excited when I was accepted as one of their franchisees.
Best career decision I could have made. I just wish I had done it when I first thought about becoming a locksmith a few years ago.
Below are some specific details on the LockRite Franchise opportunity.
Opportunities available throughout the UK
Work From Home, Work On The Go, Work Outdoors, Work Flexibly, Low Cost, Van Based, Full Time
Would you like to contact this franchise opportunity?
To get in contact with company regarding their Franchise opportunity, please complete the form below.
Popular Franchise Searches...
If you are looking to buy a franchise but you're not quite sure where to start, try one of these popular franchise searches globally to help you find the perfect franchise opportunity to buy.
When you've found a franchise for sale you're interested in, just complete the enquiry form at the bottom of the profile so the franchisor can contact you.