The Worlds 1st Innovative Concepts for Parent & Child
Aquababies is the only baby swimming company that has evolved to launch new innovative programs for parent & child, Swimbaree, (Sensory Swim Gym), & the ground-breaking concept of PABA (Parent & Baby Aquafit), which has many variations, Bollywood, Western, the programs have been endorsed by YMCA & EMDUK, the UK Exercise Music Governing Bodies.
PABA is inclusive of the Franchise Packages which makes our offer exceptional value!!
Family Aquatic Health & Wellbeing Programs
Aquamums: Mindful Pre-natal AquaYoga or Swim classes
Newborn Mind, Body, Baby & Swim, classes that combined flowing movement for parents & sensory strengthening exercises for babies.
Parent & Baby Spa another sensory playground program, exploring, combined with gentle swimming movements.
How is the Aquababies Franchise models different?
Aquababies Baby & Toddler Programs are constantly adapting to be in line with the latest research, our classes are a combination of Learn by Play, Sensory Techniques, Structure & Non-structure, which are broken down into a step by step learning process based on development milestones.  We are one of the very few swim school franchisors that can offer dual qualifications with the UK, STA, Swim Australia & European Aquatic Association.
In order for any business to stand out amongst competitors you have to deliver an extraordinary service & be different, therefore we have identified the need for new family Aquatic programs to help enable our franchisees business to grow.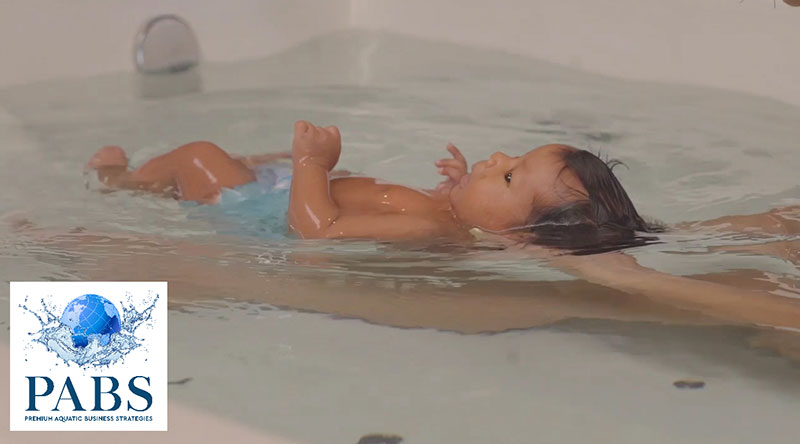 Why Investment in a Family Franchise Business?
Now more than ever family wellbeing related businesses are a wise investment. Swimming is an essential life skill with numerous health benefits, with the ever-increasing numbers of babies born and an awareness of the need for water confidence and safety, it is a market that is growing every day.
We deliver premium quality concepts which are tried and tested successfully, having programs that are created for the benefit of the parent, child, teachers & Aquatic Business Owners creates a well-balanced, self-perpetuating business model.
By joining a Global Franchise family operated by a well-known and trusted brand, you'll benefit from on-going support whilst having the freedom and independence to be your very own business owner.
Our business franchises are designed so that you can start and operate the Aquababies range of programs immediately upon completion of our unique training. We streamline the process to ensure a speedy and easy path to your success.
Extensive Training Resources are Essential
We have mentoring and teaching skills that inspire & motivate teachers, running an elite program requires well-trained staff that are on the "same page." Providing comprehensive teachers packs with lessons that shape their creative leadership, we are results-driven, with experienced tutors that will help unleash your true potential of their trainees. Our staff training incorporates so many values, compassion, empathy but also knowledge to deliver classes with all those values incorporated in our methodology.
The curriculum offers Aquatic education for teachers will varying levels, having a well-supported team promotes productivity, which will help your business to operate on a rolling business model to retain happy customers & generate a substantial continuous revenue stream.
Would you like to be part of our ever-growing world-leading family franchise brand?
The Aquababies Global Franchise and License packages provide you with the tools run your own successful lucrative baby swimming business without the high costs usually associated with this type of business.
Do you have your own Aquatic Business that needs help to evolve? Or would prefer to set up your own brand?
PABS consultancy team of experts can create bespoke premium business models to suit your needs to help the company stand out above your competitors. Upskilling knowledge improves retention & attract new clients which is the key to increased productivity.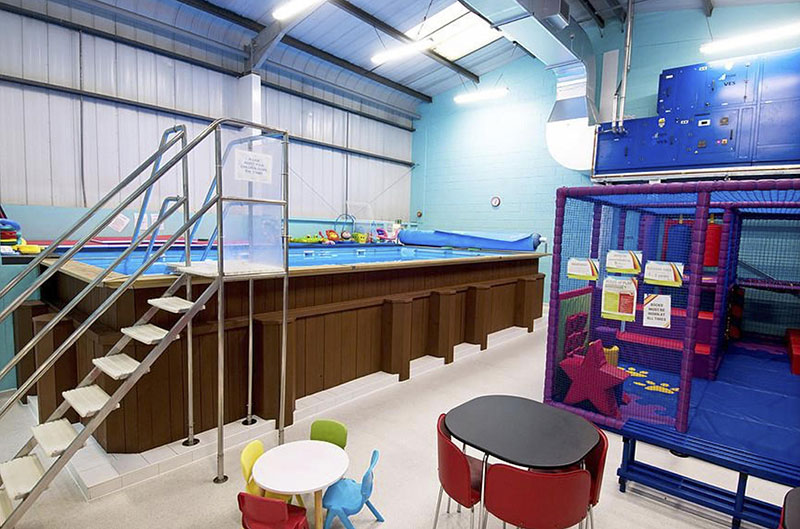 Which is the best for me, a franchise or a license?
The terms can be very similar, and all depend on the agreement, to make it simple:
Our Franchise Packages are inclusive of a one stop aquatic business model with extensive start up packages whereby we share all of our IP (Intellectual Property) and resources, with ongoing support with minimal yearly fees.
Our License Packages are also created with the needs of a company in mind, providing you with our extensive teaching curriculum, training resources and manuals. Companies have no obligation to be associated with our brand with NO on-going fees.
Build your own bespoke Pool, we can arrange finance & have a consultancy team who can build your very own dream pool business.
One of the core elements of our business is creating or discovering what works and sharing it with our franchise networks. Many of our existing franchisees have stayed with us for years because we have provided them with the information and detail that keeps them several strides ahead of their competitors.
Our ultimate aim is to expand Premium Quality Baby & Toddler Aquatic to every country in the World, we welcome new members to join us on our journey.
Next Steps
Teaching Babies to swim is one of the most rewarding career paths you could choose. If the Aquababies franchise is of interest to you and you'd like additional information, please get in touch by completing the enquiry form below.
Aquababies Global Franchise
Below are some specific details on the Aquababies Global Franchise opportunity.
Franchise opportunities available across the UK.
Work From Home, Part-Time, Work Flexibly, Low Cost, Full Time, Stay At Home Parents, COVID-Ready
Would you like to contact this franchise opportunity?
To get in contact with company regarding their Franchise opportunity, please complete the form below.
Popular Franchise Searches...
If you are looking to buy a franchise but you're not quite sure where to start, try one of these popular franchise searches globally to help you find the perfect franchise opportunity to buy.
When you've found a franchise for sale you're interested in, just complete the enquiry form at the bottom of the profile so the franchisor can contact you.